Although the needs and concept of a home are always changing with time, one thing that never changes is the idea that the house should be a refuge to all family members.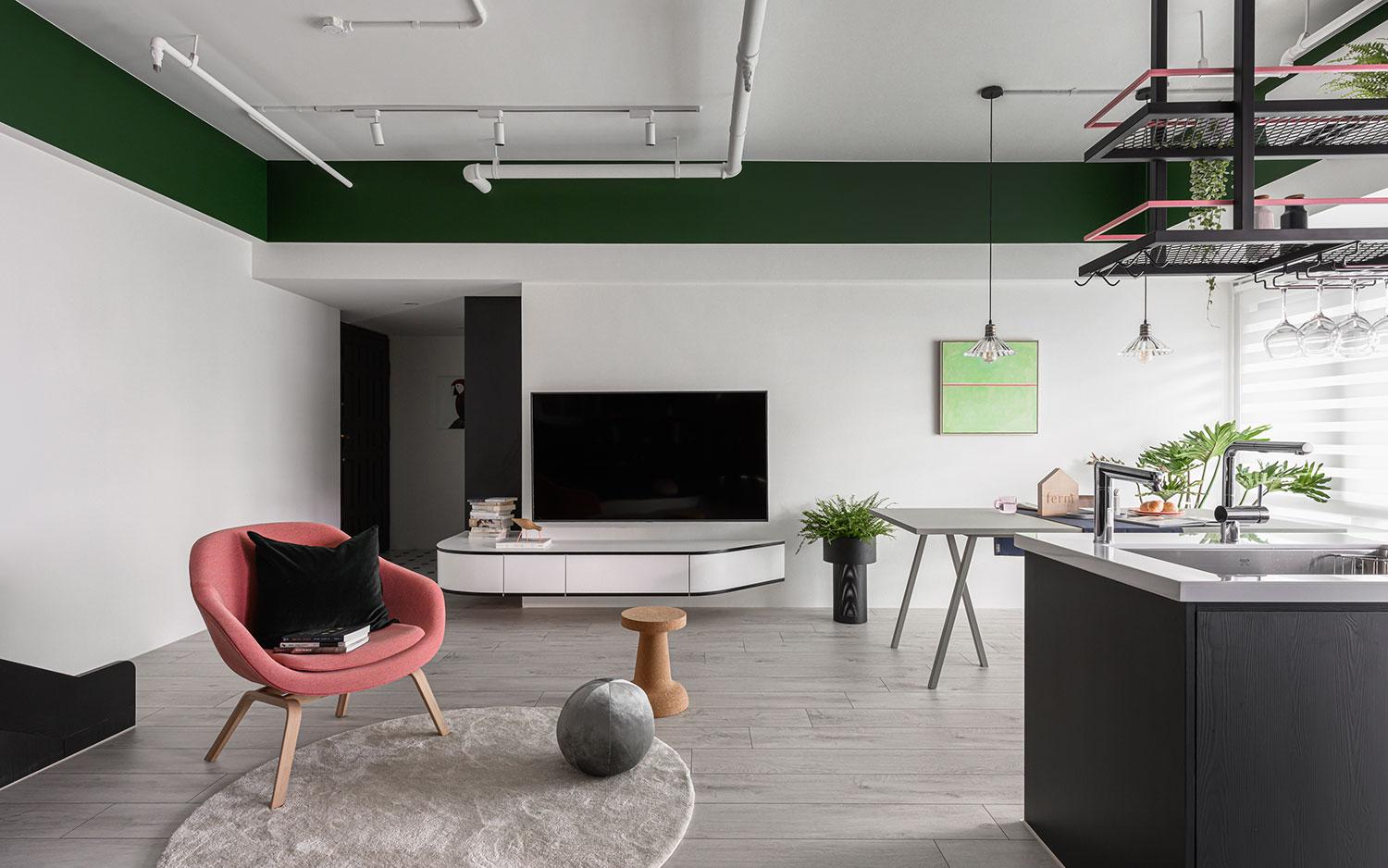 With each phase in life, the requirements for an ideal home will naturally change. Especially for young couples who are expecting a child, they would hope to create a field where the children can safely play and live, and grow up in a worry-free and happy environment every day. Uzdesign had redesigned this 1,245 sq ft house in Taipei, adhering to the "6+3 aesthetics" concept - six parts decoration, two parts furniture layout, and one part for inhabitants.
In the common area, a slightly high-arc shaped storage cabinet with windows is set as the backdrop, embellished with green plants. Pops of pink are concentrated in the kitchen. Connected to the living room is the dining area, helmed by a minimal grey dining table that adds to the calm and harmonious atmosphere with sunlight streaming in from the window. Inspired by the forest, the design team painted a row of walls close to the ceiling a forest green colour, framing the entire common area - kitchen, dining area and living room - like a giant forest amusement park. The living room even has a slide installed in a black colour that matches the rest of the carpentry!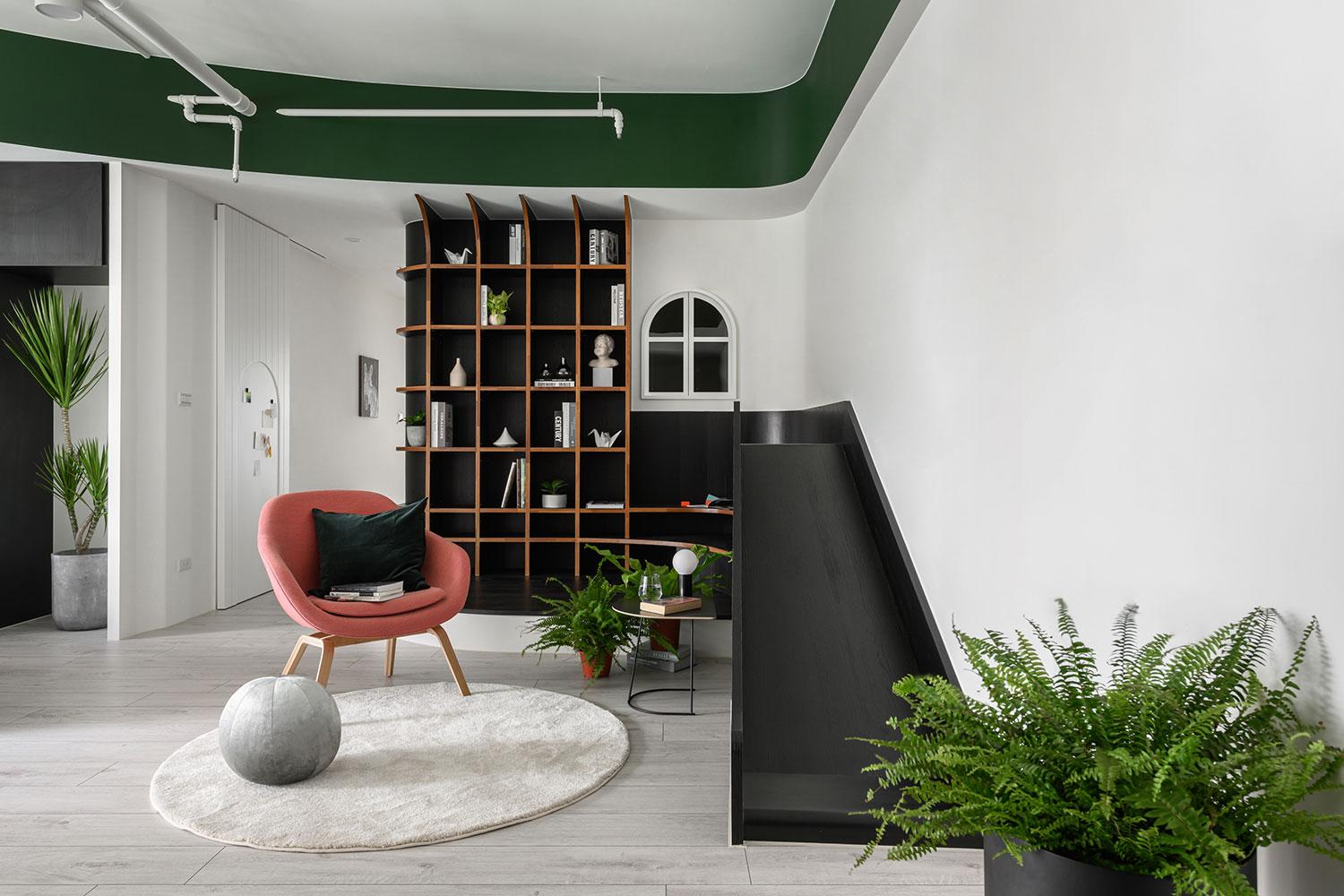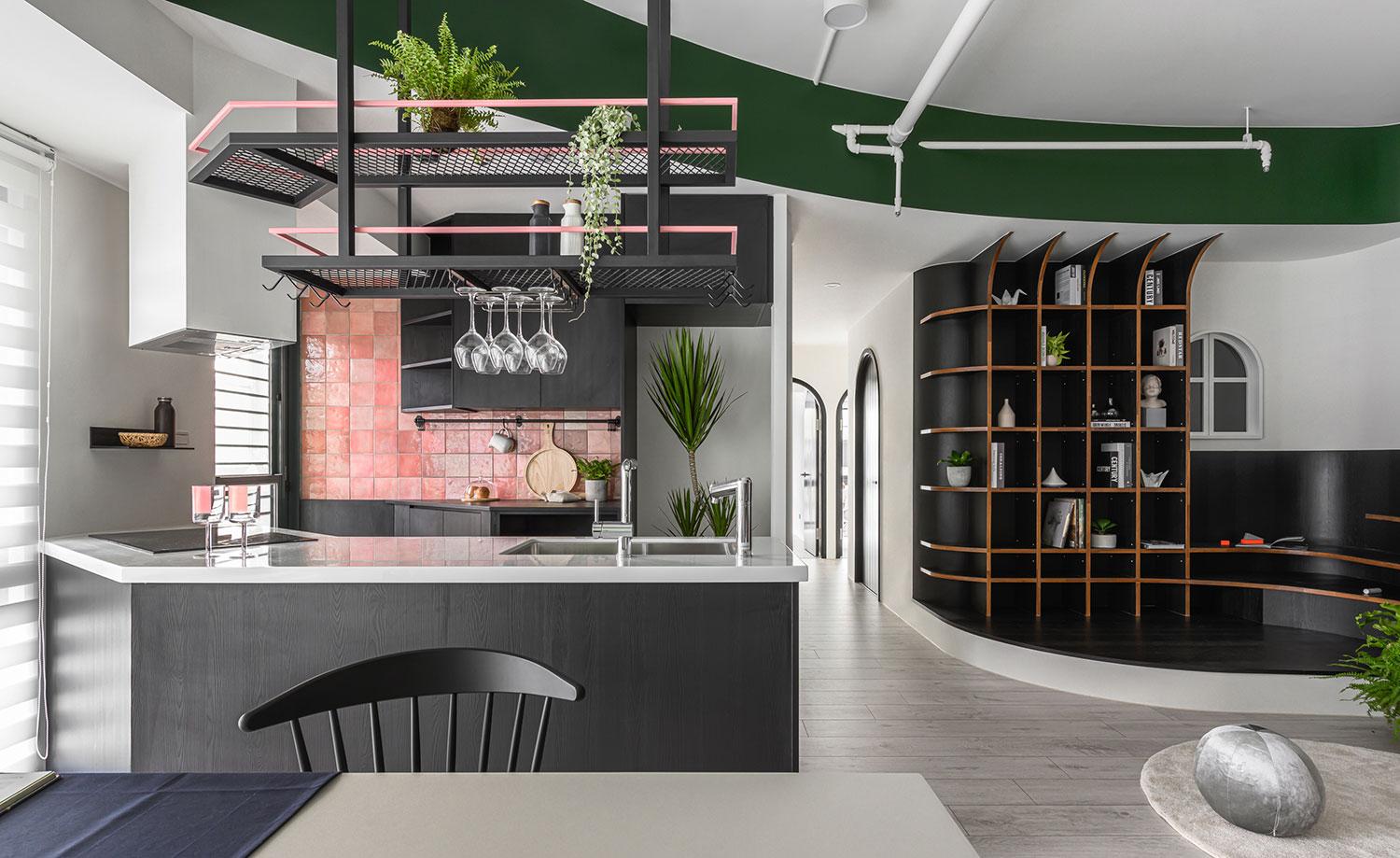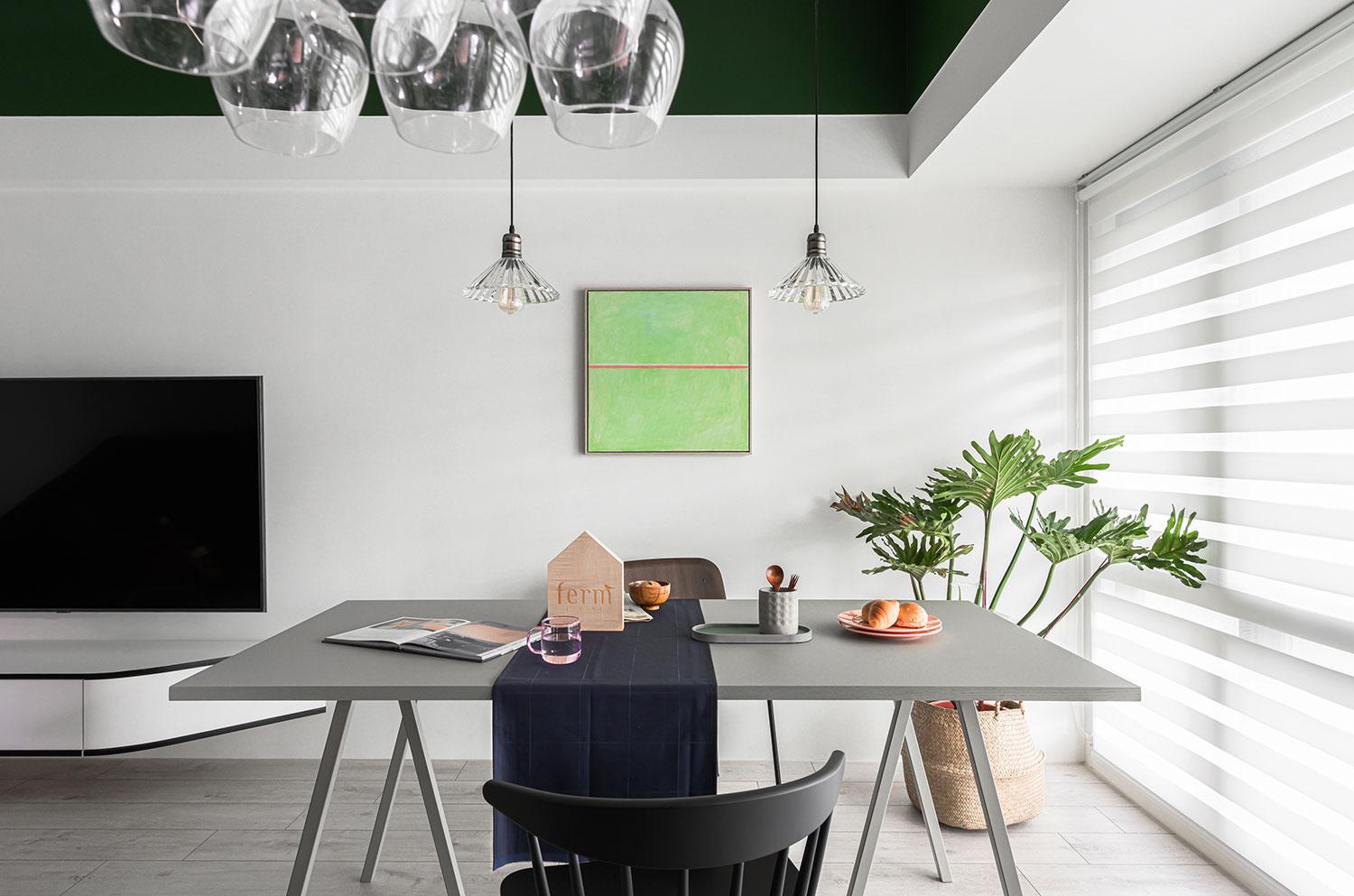 The master bedroom adopts a characterful monochromatic palette, layered with bright yellow furnishings and artwork. To provide a practical solution to storage, the designer camouflaged an entire row of cabinets along the walls.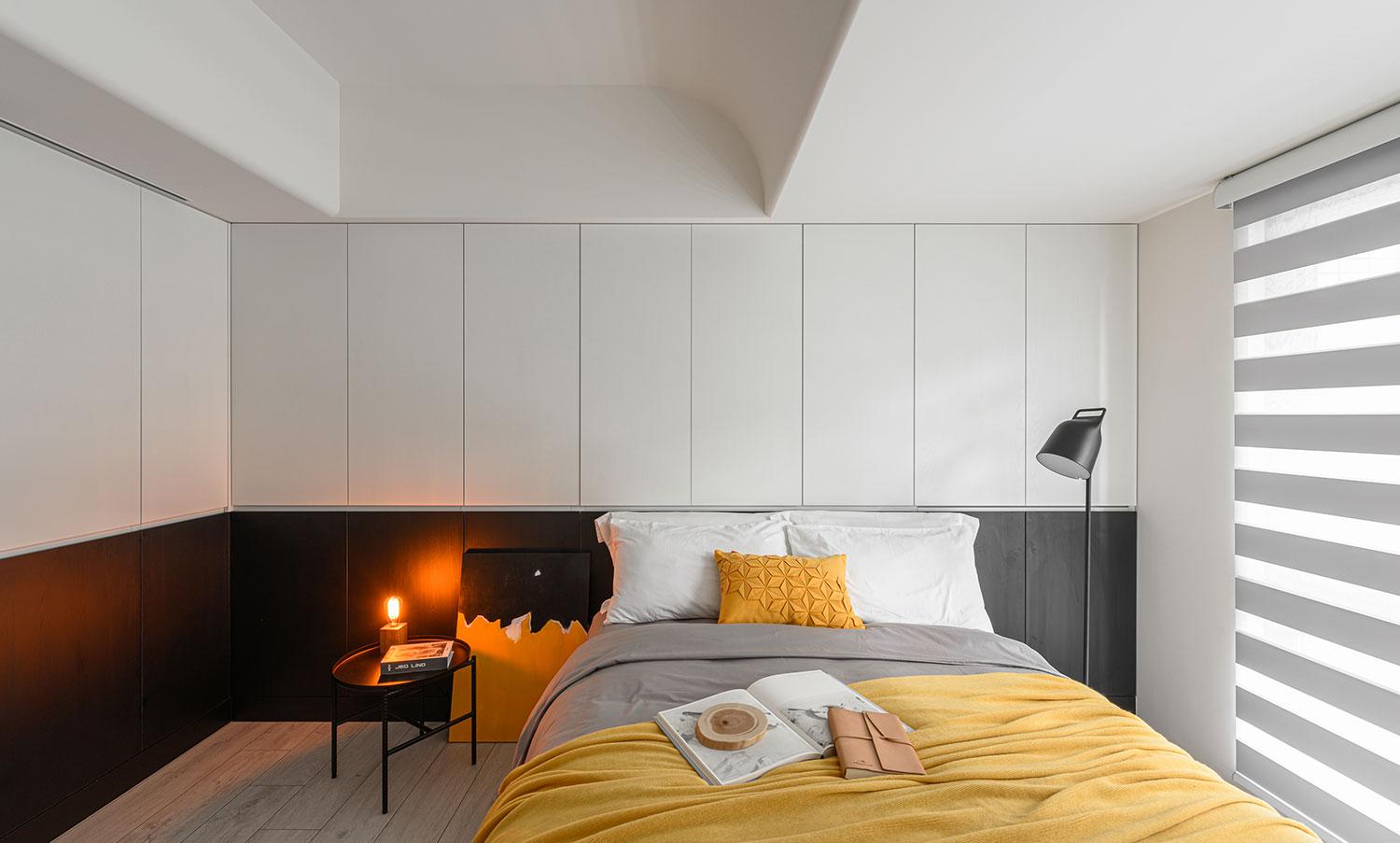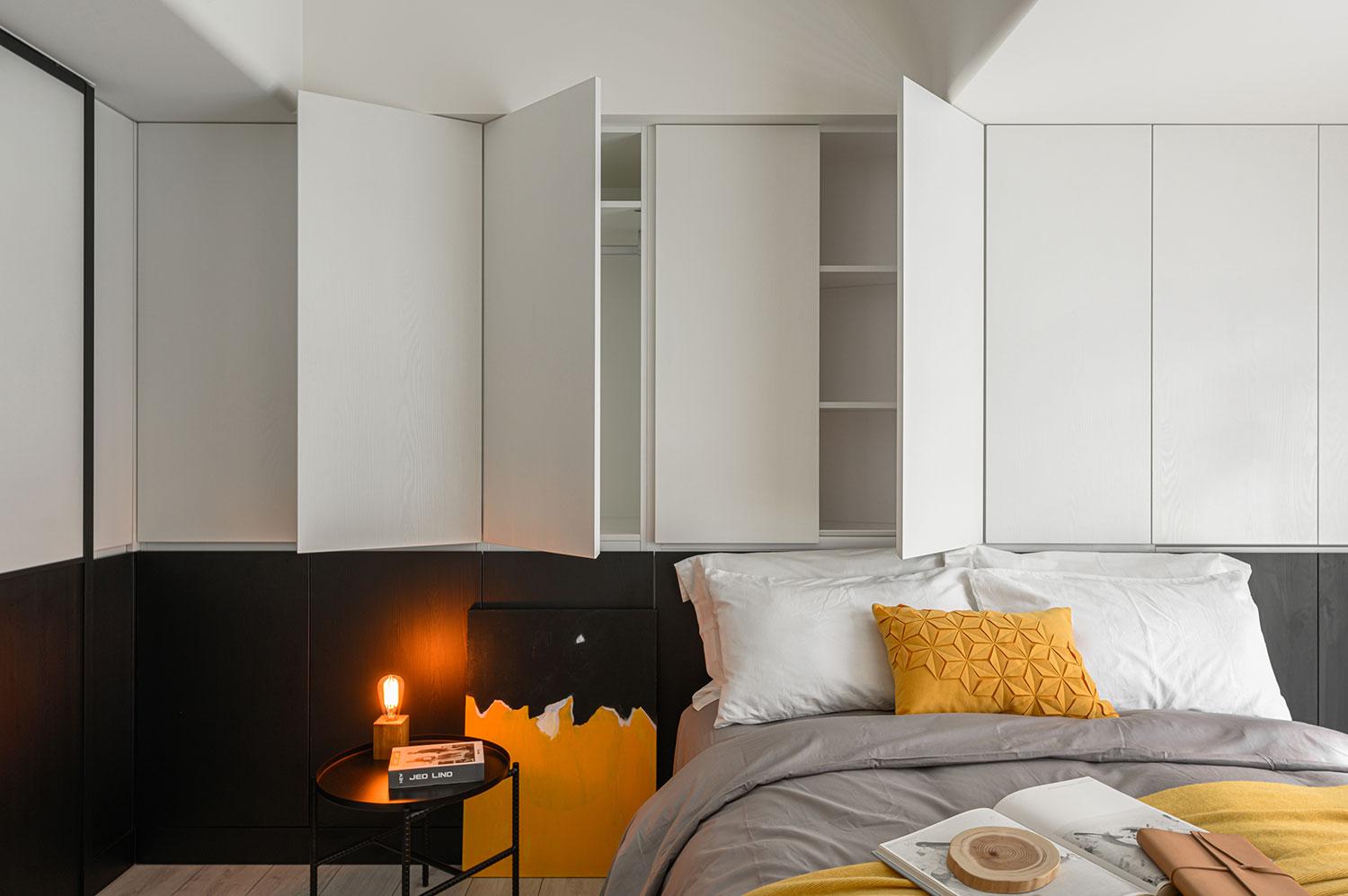 The arch at the entrance of the children's bedroom is a whimsical touch that makes one feel like he or she is entering the fantasy world of a fairy tale. The wall is also decorated with mountain-shaped stickers, echoing the overall design concept in the common area. Such a childlike and personal home is the perfect dream for children and adults alike.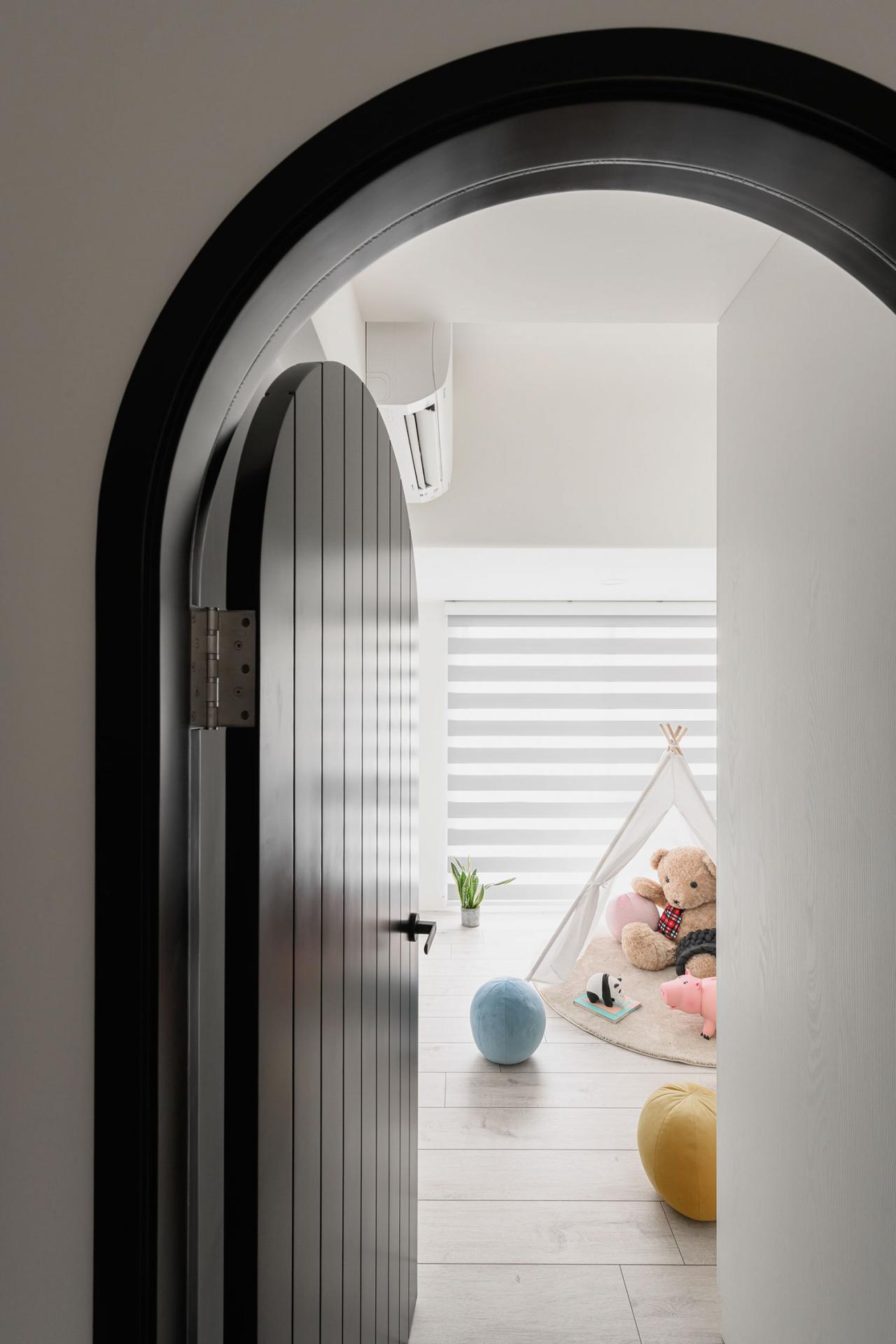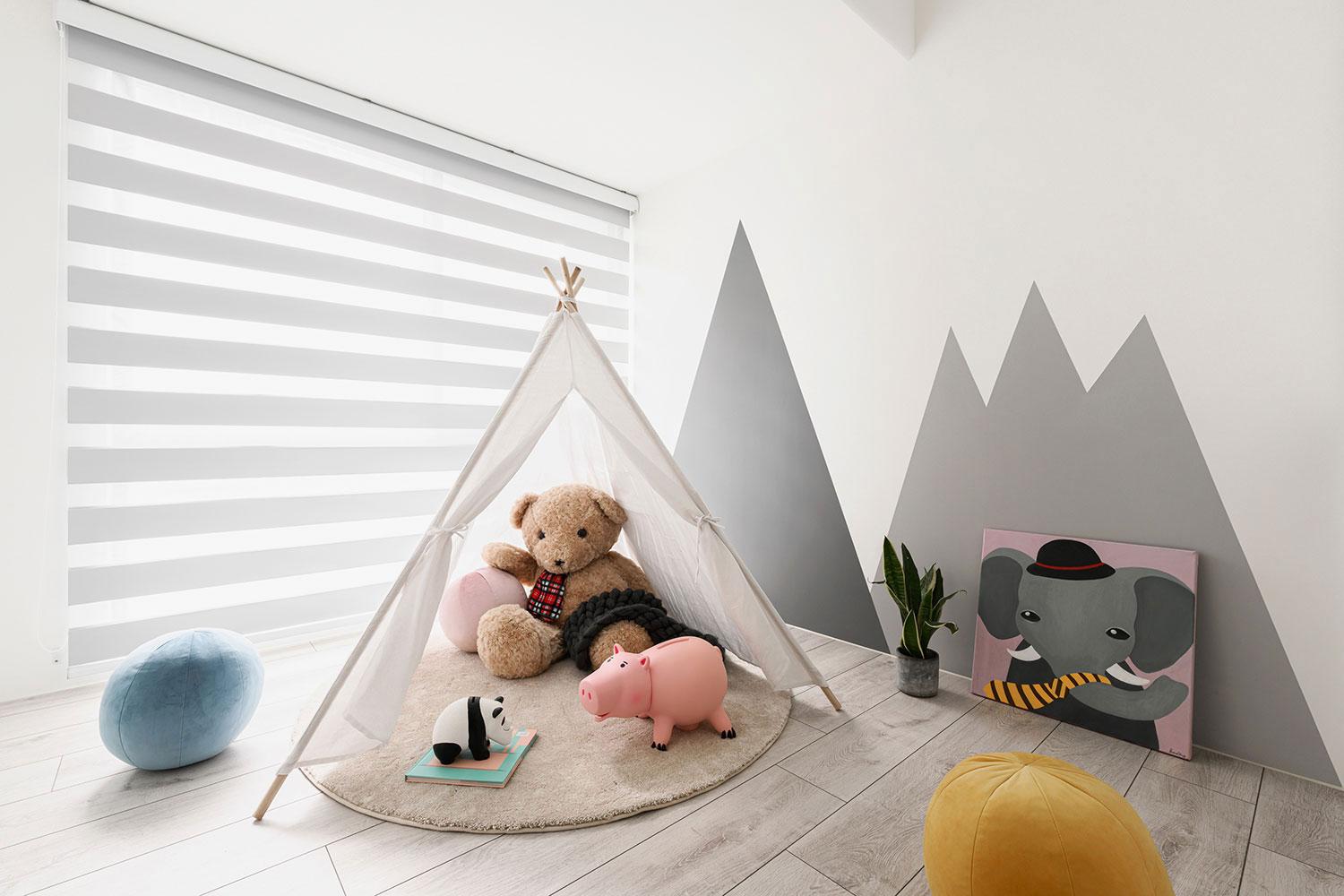 Photos:Uzdesign